AFP serves the global community in a variety of ways. Check out our latest endeavors.
National Social Justice Festival
AFP celebrates the beginning of the academic year by asking big questions about social justice, and learning how to tell our stories in order to change the world. Our festival is free and open to the public. Learn more here.
National Endowment of the Arts Our Town Grant
The NEA Our Town grant will support the Ferry Street Corridor Project, which will help foster ties across historically divided East and West side neighborhoods through public art and storytelling. The City of Buffalo along with Friends of Buffalo Story and The Anne Frank Project will work with local teaching artists and high school students to uncover their stories within each neighborhood in line with the Anne Frank Project's pillars of conflict resolution, community building and identity formation. This story gathering process will result in interdisciplinary works of art to be installed and shared with the larger community. These students will become the driving force of the artworks with guidance from teaching artists, and will emerge as leaders of their schools and community. While projects will occur on various strategic points on Ferry Street, the central location for this initiative will be at Main and Ferry Streets, a corner plagued by vacancy and emptiness. This intersection will be transformed throughout the project to reflect the stories and hopes for these communities, and will present the new Buffalo story in a culminating production for all of Ferry St and the surrounding communities. Find out more here!
Additional partners include Young Audiences of Western New York, The WASH Project,
African American Cultural Center/The East Side Collective, Emerging Leaders of the
Arts Buffalo, and participating Buffalo Public Schools. The two neighborhoods that will
be included – the West Side and the East Side – have more than 40% of their families
living below the poverty line.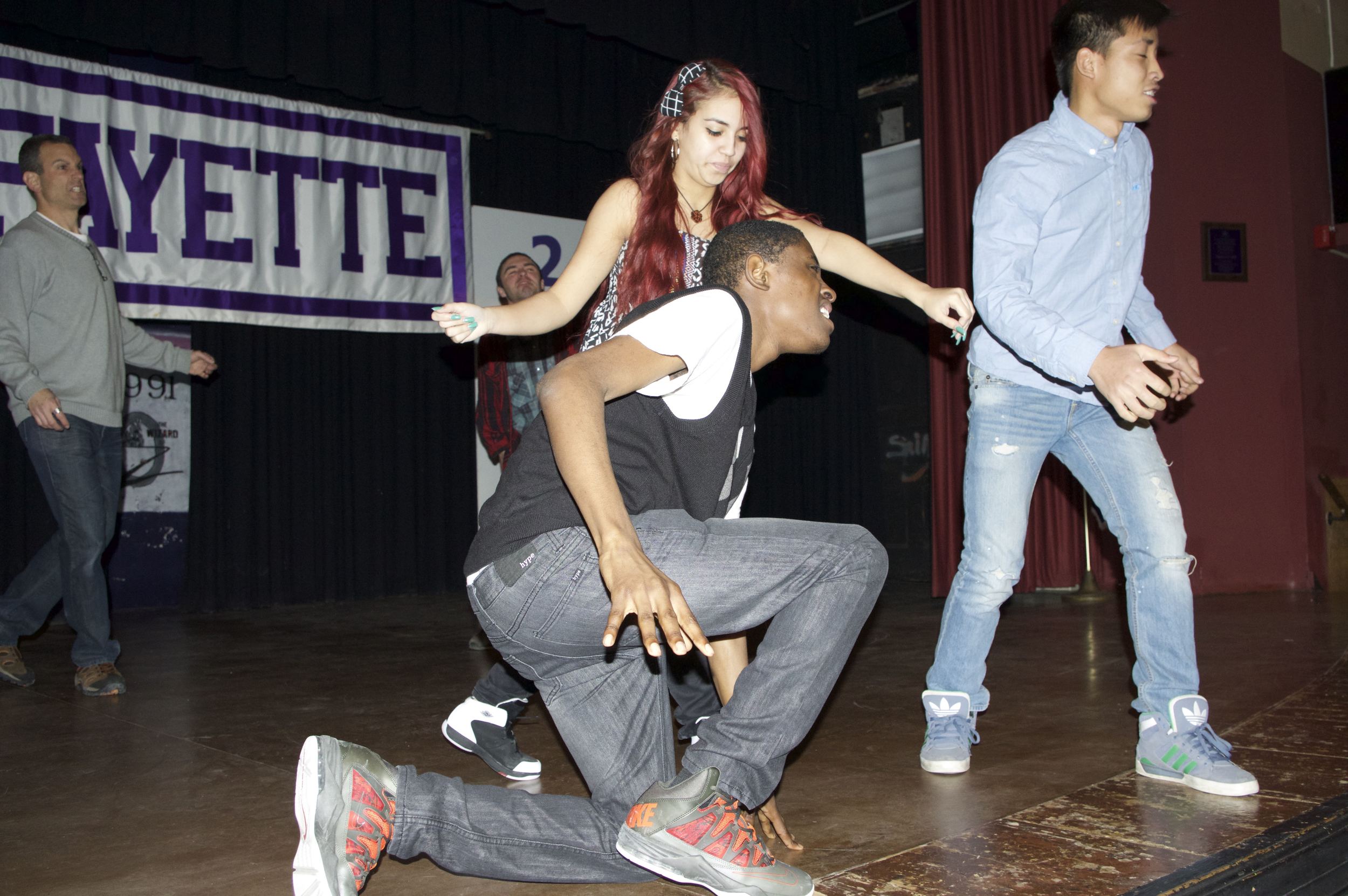 Teacher Training in Rwanda
AFP travels to Rwanda each year to learn about the country's community reparation practices through the arts and cultural advocacy. In 2015 AFP is partnering with Global Engagement Institution and the Wellspring Foundation to collaborate with schools and train teachers in the AFP story-building education model.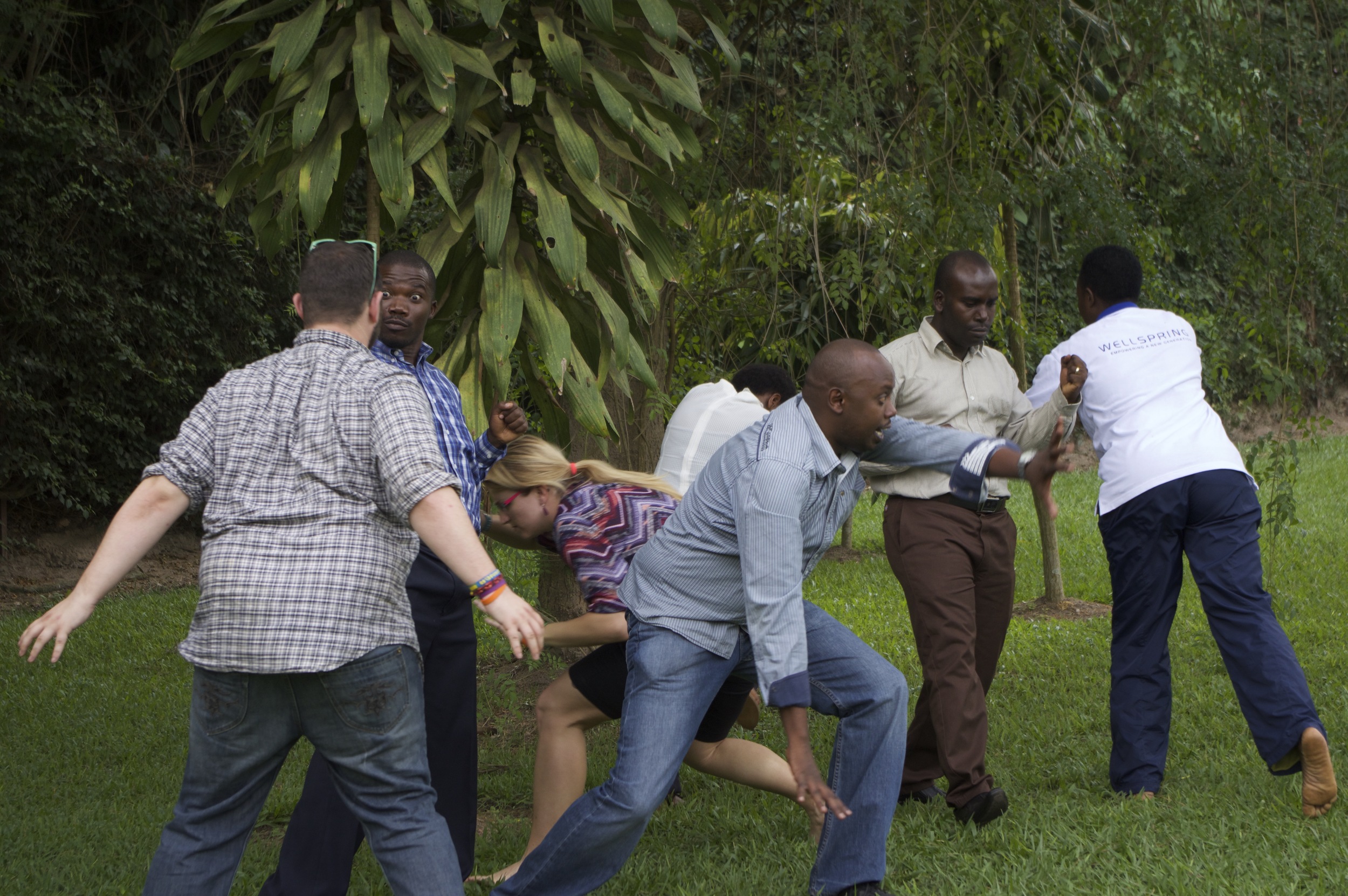 Anne Frank Inspired at City Honors School
Mary Luongo's 5th grade class at City Honors wanted to help young people who did not have the opportunity to go to school like they did. AFP partnered them with the Rebecca Davis Dance Company (RDDC) and they met Eric, a young Rwandese boy who once lived on the streets, but started dancing and studying with RDDC. The kids in Anne Frank Inspired have raised over $3,000 to send Eric to boarding school for two years! . Learn more here.